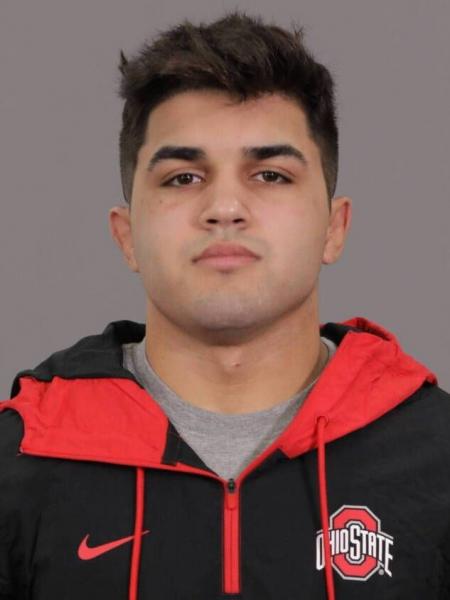 2020
LNP | LancasterOnline Athlete of the Year
Manheim Central's Betancourt earned his place as one of the greatest wrestlers in the L-L League history by winning the PIAA Class AAA 120-pound weight class title his senior year.
The title capped a high school career that include four consecutive league titles, four consecutive district titles and four consecutive trips to the PIAA Tournament. He had finished fifth in the state as a junior and seventh as a sophomore.
The most amazing thing about his senior sweep of postseason tournaments was that Betancourt had his left knee scoped for a meniscus repair one week before the L-L League finals.
After the knee rehab, he became the fifth wrestler in L-L history to win four league titles winning the 126-pound final. He was named the D. Kenneth Ober Outstanding Wrestler of the L-L Tournament.
Then he became just the fifth four-time regional champ by registering a tech-fall in the District Three Class AAA Southcentral gold-medal match. He was only the 17th wrestler overall to win four championships in the 82 years of the tournament. He won titles at 106, 113 and two at 120.
Finally, in the PIAA Class AAA 120-pound title bout, Betancourt scored a 4-2 win over Seneca Valley's Dylan Chappell to become Manheim Central's ninth state wrestling champion and the 24th wrestler from Lancaster County to win a state title.
He finished his school career as the Barons' career leader in victories with a four-year record of 147-13.
Betancourt earned a Division I scholarship to wrestle for Lock Haven University, but has since transferred to Ohio State where is listed as a 133-pound freshman for the Buckeyes.