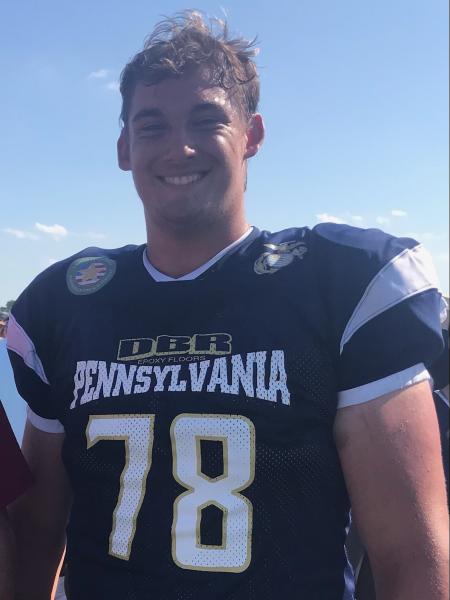 2022
LNP | LancasterOnline Athlete of the Year
Cocalico standout Ryan Brubaker wasn't just an athlete who excelled in three sports. His combination of abilities crossed over a unique variety of athletics, which earned him the LNP | Lancaster Online L-L League Male Athlete of the Year.
Currently a freshman offensive lineman for the South Carolina Gamecocks in the Southeastern Conference, Brubaker competed in football, swimming and track and field during his senior year.
On the gridiron, the 6-foot-6, 270-pound Brubaker was a two-way lineman for the Eagles, who finished the season sharing the L-L League Section Two title with Manheim Central and Warwick. He earned L-L League Section Two first-team mention and was chosen as the section's Offensive Lineman of the Year.
He also was chosen to several all-state teams and participated in the Big 33 all-star game this summer. Brubaker was ranked as the No. 16 recruit in Pennsylvania Class of 2022. He was considered a Top-250 player nationally and the No. 24 overall tackle nationally according to 247Sports' Composite rankings.
In the winter, Brubaker took to the swimming pool, a rarity for a man his size. He swam legs on a pair of Cocalico relay teams that competed at the District 3 Class AA and PIAA Class AA championships, including the 400-freestyle relay team that earned a bronze medal at districts. In the spring, Brubaker competed as a thrower for the Eagles' track and field team. He put the shot and threw the discus, claiming fifth place in the discus at the L-L League Championship meet.