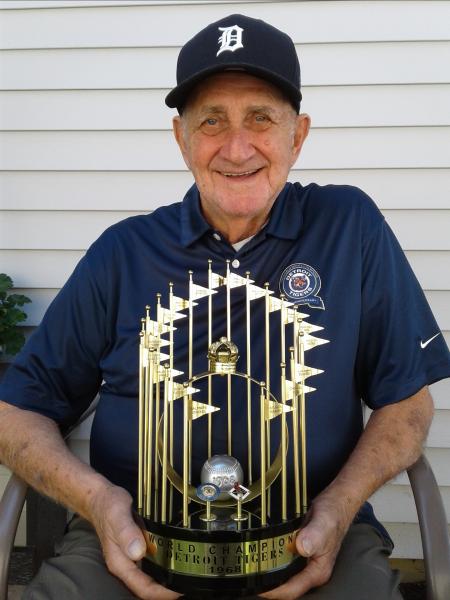 1993
J. Freeland Chryst Award
Don Wert, a Lancaster County native, played college baseball at Franklin & Marshall before going on to spend nine years in the major leagues, finishing 10th in the American League MVP voting in 1965. He was an all-star during the '68 season, and his walk-off RBI single against the Yankees on Sept. 17, 1968, clinched the pennant for the Tigers.
Wert was considered to be one of the best defensive infielders during his playing days. His highest batting average was .268 in 1966.
Wert played in 128 games in 1970, his final season with the Tigers. He played in 20 games with the Senators the next year, his last in the big leagues.
Wert had two hits in the 1964 World Series, both off of Bob Gibson.