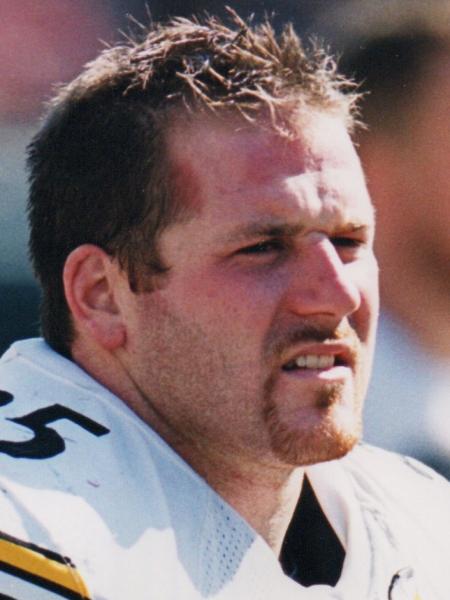 2023
J. Freeland Chryst Award
717 Sports Media Podcast with Dan Kreider
Dan Kreider was a Big 33 football player for Manheim Central and a Super Champion with the Pittsburgh Steelers.
Kreider spent 10 years in the NFL, including 8 seasons with the Pittsburgh Steelers. He entered the NFL when the Steelers signed him as an undrafted free agent out of the University of New Hampshire following the 2000 NFL Draft.
A fullback, much of Kreider's time with the Steelers was spent as "The Bus Driver", blocking for Hall of Fame running back Jerome Bettis. After playing on the team's practice squad, he was signed to the active roster on October 17, 2000. He remained on the active roster for the remainder of the season. He was named the Steelers' Rookie of the Year, playing better than fellow draftees such as Plaxico Burress and Marvel Smith.
On February 5, 2006, Kreider started at fullback in Super XL in Detroit. He threw a key block for quarterback Ben Roethlisberger on a short TD run to give the Steelers a 7-3 lead that turned into a 21-10 win over the Seattle Seahawks.
He finished his career with the St. Louis Rams (2008) and the Arizona Cardinals (2009). For his NFL career, he played in 138 games, had 64 receptions for 491 yards (2 TD's) and ran 32 times for 144 yards (2TD's).
Kreider honed his championship pedigree at Manheim Central. He graduated from Central in 1995 and was an all-state running back/linebacker for the Barons. He was a centerpiece on Baron teams that combined to go 38-3 from 92-94. They won three L-L League Section Two titles, three PIAA District 3 Class AAA crowns and advanced to the PIAA Eastern Championship in '92 and '94. The '94 Baron team peaked at #17 on the USA Today national rankings.
At UNH, Kreider majored in business administration and was an A-student. A three-year starter for the Wildcats. He rushed 318 times for 1,602 yards (5.0 yards per carry) and caught 49 passes for 535 yards.
Presently, Kreider lives in the Millersville area with his wife, Karen, and four children. He is a business owner in the property management and construction fields. He has been an assistant football coach at Penn Manor since 2019.