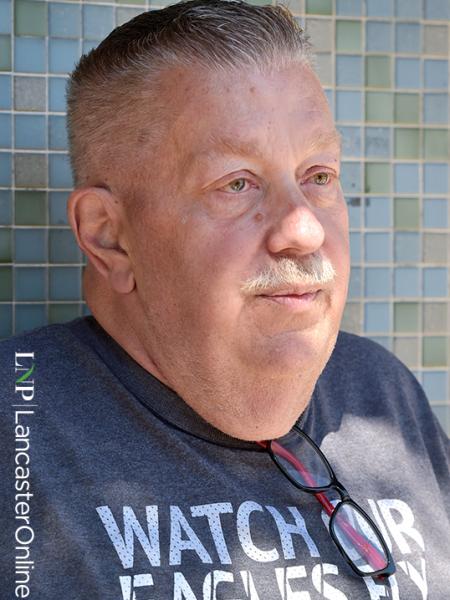 2023
Kenneth G. Stoudt Volunteer Award
The late Barry Ford remains a major influence on Columbia today, even years after his July 18, 2019, passing at the too-young age of 60. He contributed to his beloved borough as a sports volunteer, civic leader, journalist and citizen.
Known to many as "Scoop" and sometimes labeled "Mr. Columbia," Barry was considered Columbia Sports #1 Fan and Supporter. Barry was a common sight in the river town, be it at a sports contest, another community event or just traversing the streets of the community.
Barry was the president of Columbia Boys Athletic Association for 20 years. As president, he oversaw the commissioners in each of the 7 youth programs in Columbia Borough – baseball, basketball, football, softball, wrestling, track & field and cheerleading. He was also an officer for Red Rose Midget Football.
He volunteered wherever needed. He umpired in the 16-team CBAA Youth Baseball League – even after health issues emerged; he coached the 14U Indians baseball team, and he coached the Columbia D league football teams.
Barry was very instrumental in organizing and leading the long-running Joseph Kratzer Baseball Tournament, which featured the top youth baseball teams in York and Lancaster counties.
He served Columbia High School teams as manager and scorekeeper and wrote about them as a reporter for the former daily Columbia News and then the weekly Columbia Ledger, from which he retired as editor when it ceased publication in 2009. He also was a longtime correspondent for Lancaster Newspapers and previously a reporter for WSBA Radio in York.
His love of Columbia led him to serve on Borough Council for years and on the school board from 2016 until his death. He also aided the Susquehanna Valley Chamber of Commerce.